welcome at dieterilg.com
You could say that Dieter Ilg is the top acoustic bassplayer from Germany. Like no other he understands how to use all the possibilities of his instrument so as to make his skillful sound applicable in every context imaginable. He managed to bridge the gap between working on his own creative projects (taking it as far as founding his own label) while at the same time consolidating his reputation as one of the most sought after sidemen in Europe.
"Now another name must be added to the list or European monster bassists. Dieter Ilg is in the middle of this music like a throbbing heart…" THOMAS CONRAD, NEW YORK
new cd – order now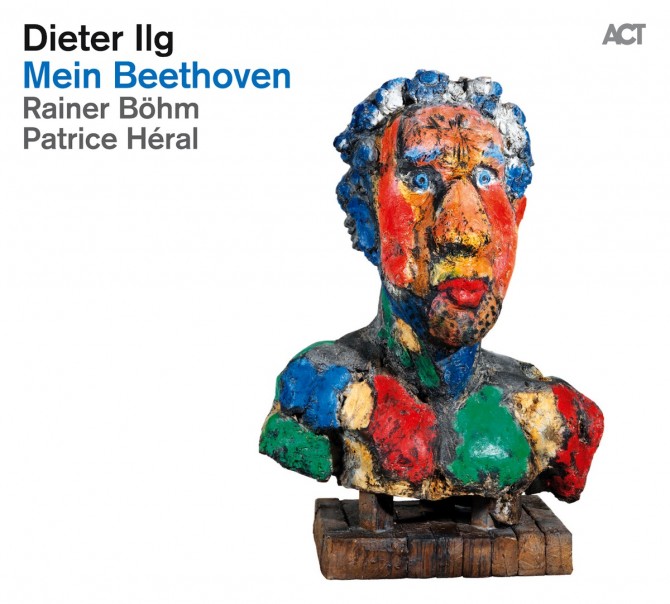 more information
ACT 9582-2
dieter ilg
with rainer böhm (p) and patrice heral (dr)
>>> order now
devoid of kitsch or pathos this trio approaches Beethoven's Oevre with joy and sincerity. The well-known works are revealed in a totally new way. Ilg's trio give us a perfect example of how rich adaptions can be. So be careful: this Beethoven is addictive. JPC Platz 1 Jazz Charts
A pleasure to listen to not only for die-hard jazz fans but for anyone who loves music. THOMAS QUASTHOFF / celebrated baritone
It is music, just pure and beautiful music, and it makes me soar (which really is saying something) VINCENT KLINK / celebrity chef
Dieter Ilg Trio
on tour
Aufgrund der Pandemiebestimmungen und der damit zusammenhängenden gesellschaftlichen Lage sind momentan leider keine Konzerte für die nächsten Monate geplant noch sicher planbar. Sobald wieder realistisch Konzerte durchführbar sein werden, hören respektive lesen Sie von mir.
>>> all tour dates